Sand Barrens
The Sand Barrens Golf Club is a unique golf course along the "south Jersey shore,". Located in Swainton, New Jersey, Sand Barrens offers a spectacular challenge to golfers of all skill levels. Using nature as a back drop, this picturesque par 72 layout plays over 6,900 yards from the back tees, and demonstrates the diversity and beauty of the natural terrain. Combining majestic tree lined fairways, vast natural area, dramatic scrub bunkers and massive undulating greens, this course requires strategy from tee to green.
The designers of the course were Dana Fry and Michael Hurdzan. As the name Sand Barrens suggests, the dominant features of the course is Sand! The 35 acres of sandy scrub waste areas that meander throughout the 27 holes are not considered sand bunkers. These native waste areas are partially vegetated with all types of indigenous grass, plants and trees, giving them a more rugged and aged appearance.
The course has 3 Nines, North, South and West each with a par of 36. Yardages for the 3 Nines are shown on the scorecards below.
---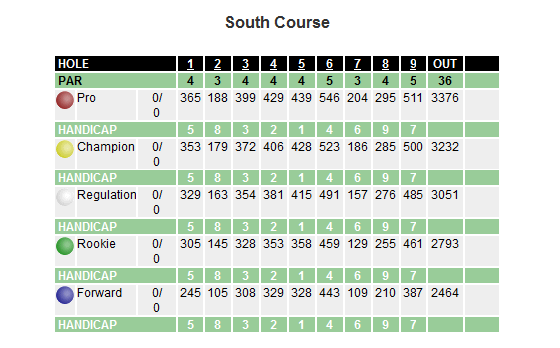 ---
---
Sand Barrens has the Royal Oaks Grille and Restaurant for you to catch lunch or dine after your golf round.
---
Golf fees at Sand Barrens vary from $55 to $95 depending on time and season. Call the pro shop for specific rates and reservations.
Phone: 609-465-3555
Website: www.sandbarrensgolf.com
---
Location
The Sand Barrens Golf Club is located at 1765 Route 9 in Swainton, NJ. From Atlantic City take the Atlantic City Expressway north to the Garden State Parkway (Exit 7 south), get off the Garden State Parkway at Exit 13 (Avalon-Swainton). At the end of the exit ramp make a right turn and proceed to the traffic light and make another right. Travel north on Route 9 for ½ mile, the club entrance is on the left hand side. See map below.
Google Map - Sand Barrens Golf Club